I've had this pattern in my stash for a little bit now and it wasn't until I saw a few others versions that I decided to go ahead and make it.  New Look 6123 looks like a great dress and I wanted one too since I am trying to increase the almost "non-existant" dress count in my wardrobe!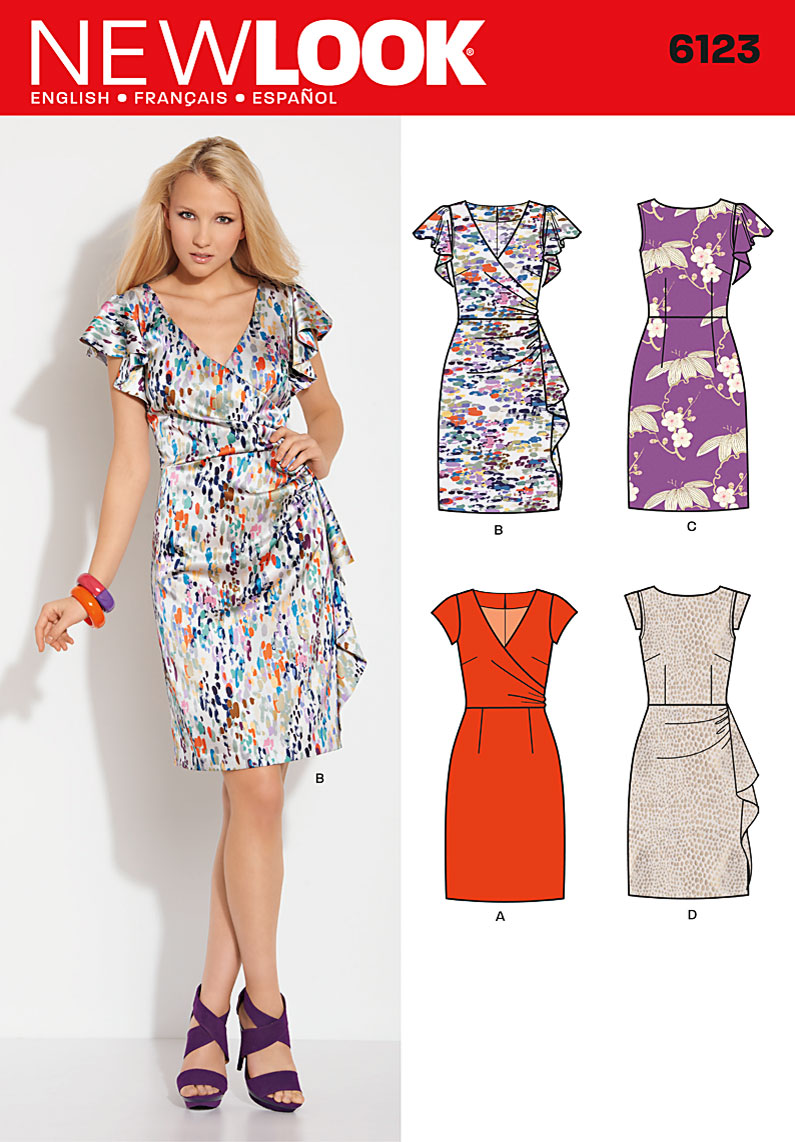 This is a really cute one too!  I used a Navy Ponte Roma from my stash, although the pattern does not require knits...I thought I could easily make it work and I did.  It went together well without many issues at all and the couple I did have were definitely "user errors!" LOL!  I didn't add a zipper because I felt I could get my head through the opening without a problem and I was correct.  However, being in such a rush, I forgot to include the pleating on the lower portion of the dress!  (I did include it on the top though!). I just used the incorrect pattern piece for the skirt front.  I can live with it...and therefore call it my "design change"!  Yea right...we all know the truth now, LOL!  The other issue was putting the bottom ruffle on the wrong side (ok another one of my design changes...not really 😏!). 
Despite my little mishaps, I still think it turned out great!...
There was a little bit of gaping in the front, however I can't blame it on the pattern because I tried to make the front a little wider for modesty purposes and I believe I added too much!  I can live with that one too!
I will be making this one again and will make sure I follow the well written instructions next time!
Tis is a really great pattern and I am so glad I tried it in a knit!  If you like the style, it is so worth your time!  Just don't do like I did, follow the instructions!
Thanks so much for stopping by and...
HAPPY SEWING!